Solutions for the transition to
clean energy and mobility
The high-performance end of the battery market is currently dominated by lithium-ion technology, however, battery pack prices have increased as much as 47% since 2021. As such, EVs are now constrained to the premium and luxury end of the market, and stationary storage and maritime integrators are struggling to find safe, affordable alternatives. The raw material supply chain is confined to a small number of countries that are prone to geopolitical instability, which increases pricing volatility.
Safer, lower-cost, low-performance non-lithium options are available, primarily targeting utility-scale long-duration storage. However, these technologies are large and bulky, making them unusable for automotive and maritime applications. Alsym Energy is working to develop a high-performance offering for stationary and maritime applications that's low-cost, non-flammable, and non-toxic, followed by solutions for the EV market.
Alsym is working to ensure that the future of energy will be cleaner, safer, and more affordable for people around the world.
Meet the
Alsym Energy
leadership team
Founded by tech industry veterans with backgrounds in electrochemistry, materials science, maritime, and automotive engineering, the Alsym team is dedicated to solving the world's most crucial energy problems with advanced battery solutions. Our team and partners are striving to make battery production simple, affordable, and sustainable for the long term.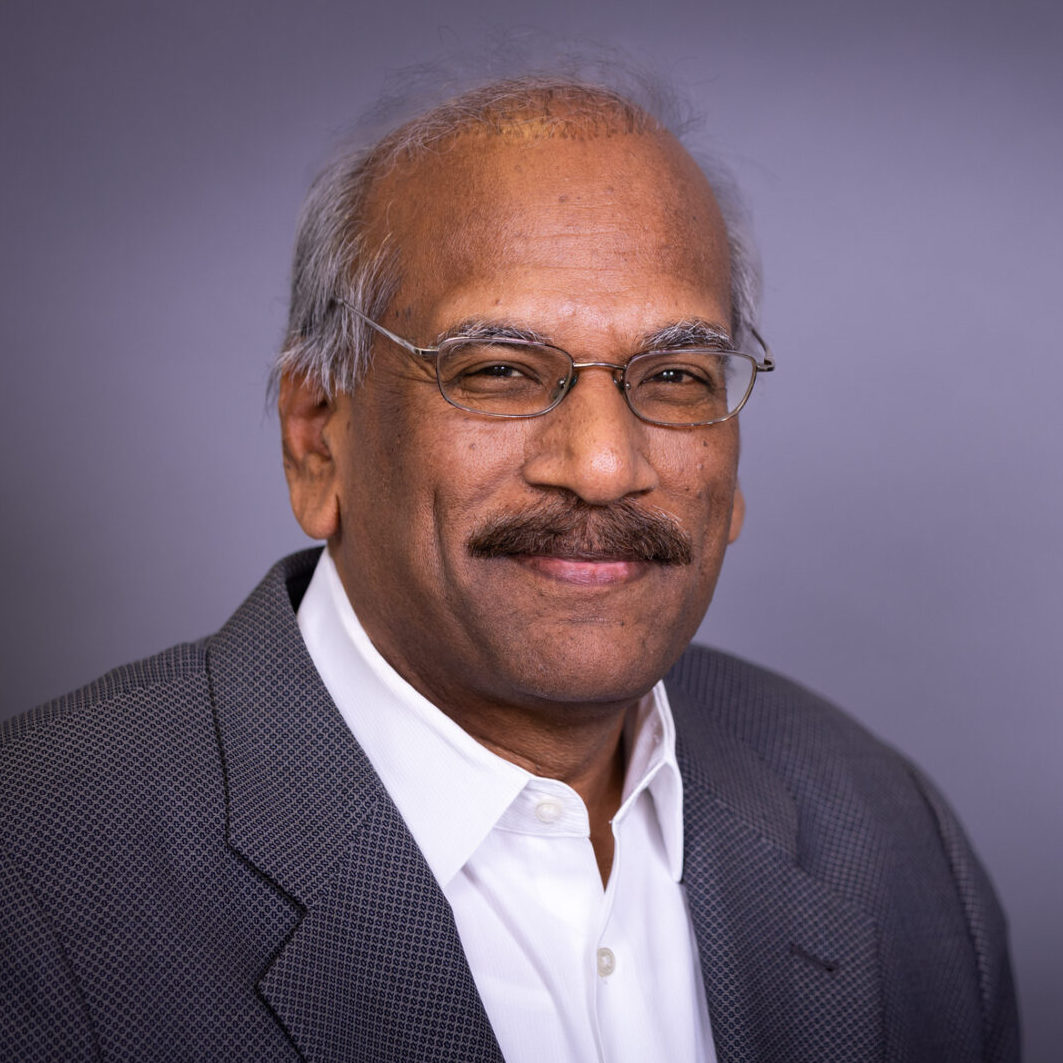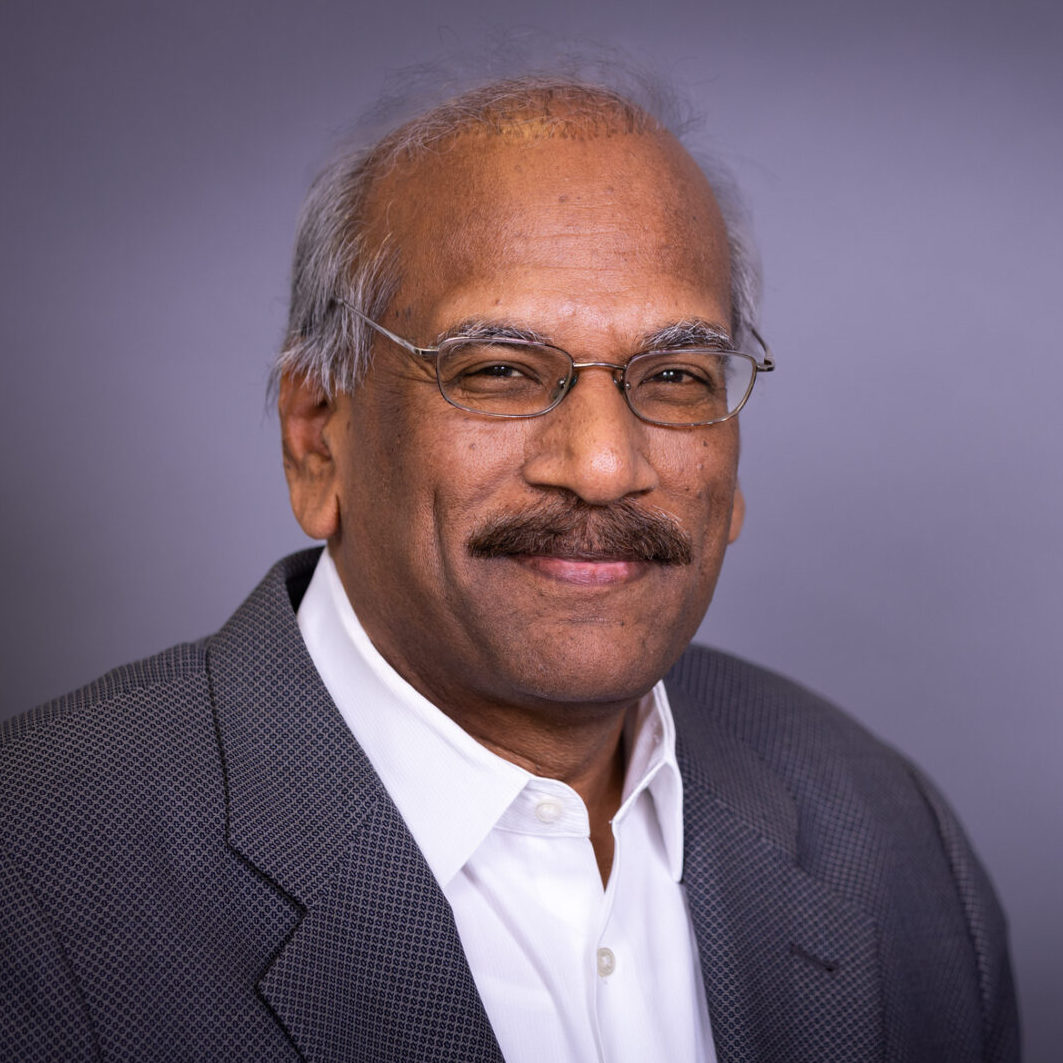 Mukesh Chatter
President & CEO, Co-Founder
Mukesh Chatter is the President, CEO and co-founder of Alsym Energy, a battery technology company developing high-performance, low-cost batteries to enable a zero-carbon electrified future for all. He is a successful serial entrepreneur with a track record of developing advanced technology products and leading startups from launch to success. Mukesh co-founded Nexabit Networks, a terabit switch/router company, and led the company as CEO until its acquisition by Lucent Technologies. After the acquisition, Mukesh served as the Vice President and General Manager of IP Products at Lucent. Mukesh also co-managed NeoNet Capital LLC, an investment firm focused on funding out-of-the-box, innovative ideas.
Mukesh was named one of the Top 10 Entrepreneurs of the Year by Red Herring Magazine in 1999, and was named Rensselaer Entrepreneur of the Year in 2001. He holds over 23 patents spanning a broad range of technical domains and has several more patent applications pending.
In addition to his role at Alsym Energy, Mukesh serves on the board of MarvelBiome, Inc., a developer of innovative therapeutics to address neuro diseases. He is also on the governing board of the Center of Indic Studies at the University of Massachusetts, Dartmouth. Mukesh has previously served on Georgetown University's Parent Advisory Council and the Johns Hopkins University Parents Round Table.
Mukesh and his wife are deeply passionate about developing affordable solutions to global problems and they have endowed two chaired professorships at Rensselaer Polytechnic Institute to support clean water and carbon capture technology.
Mukesh received his Master's degree in Computer and Systems Engineering from Rensselaer Polytechnic Institute in Troy, New York.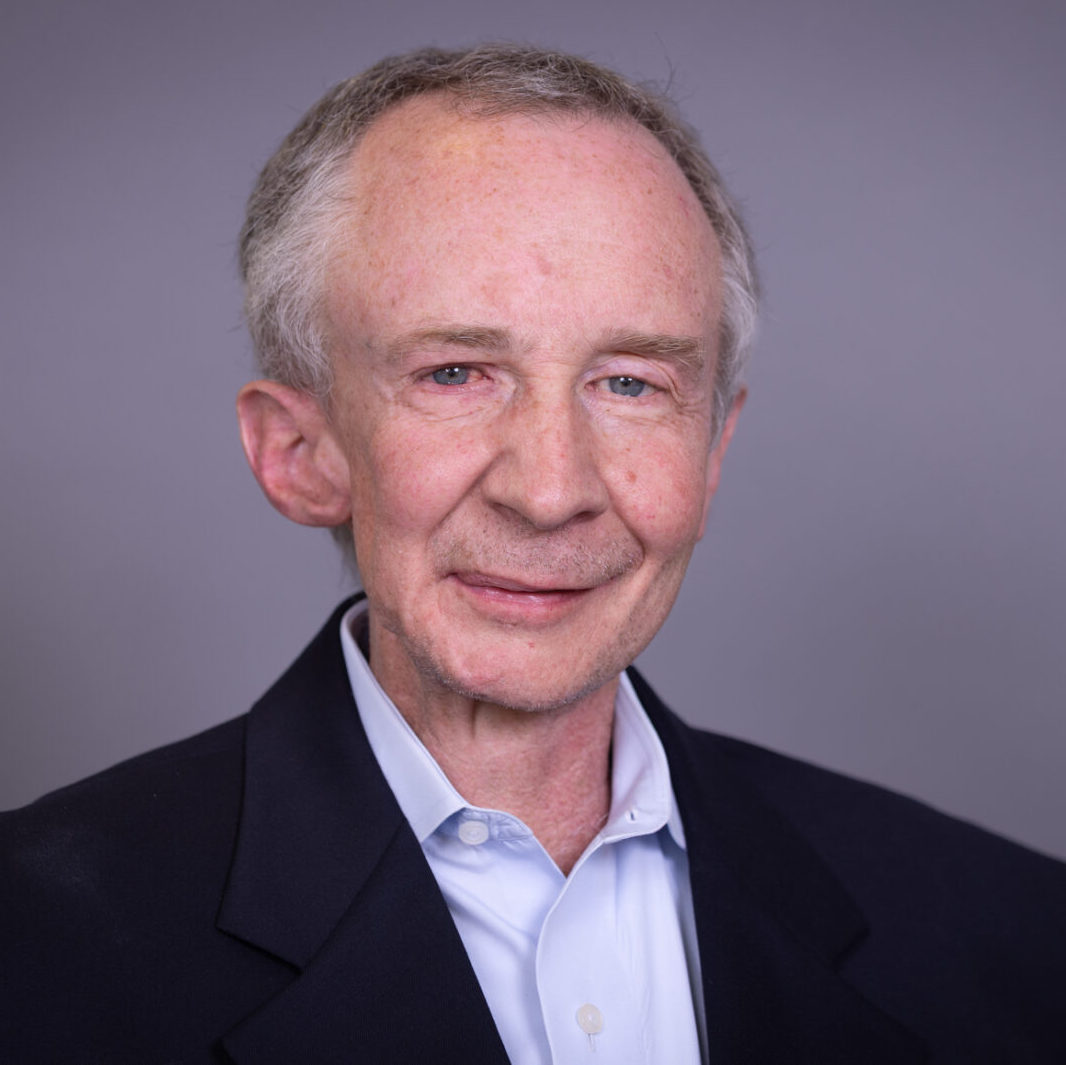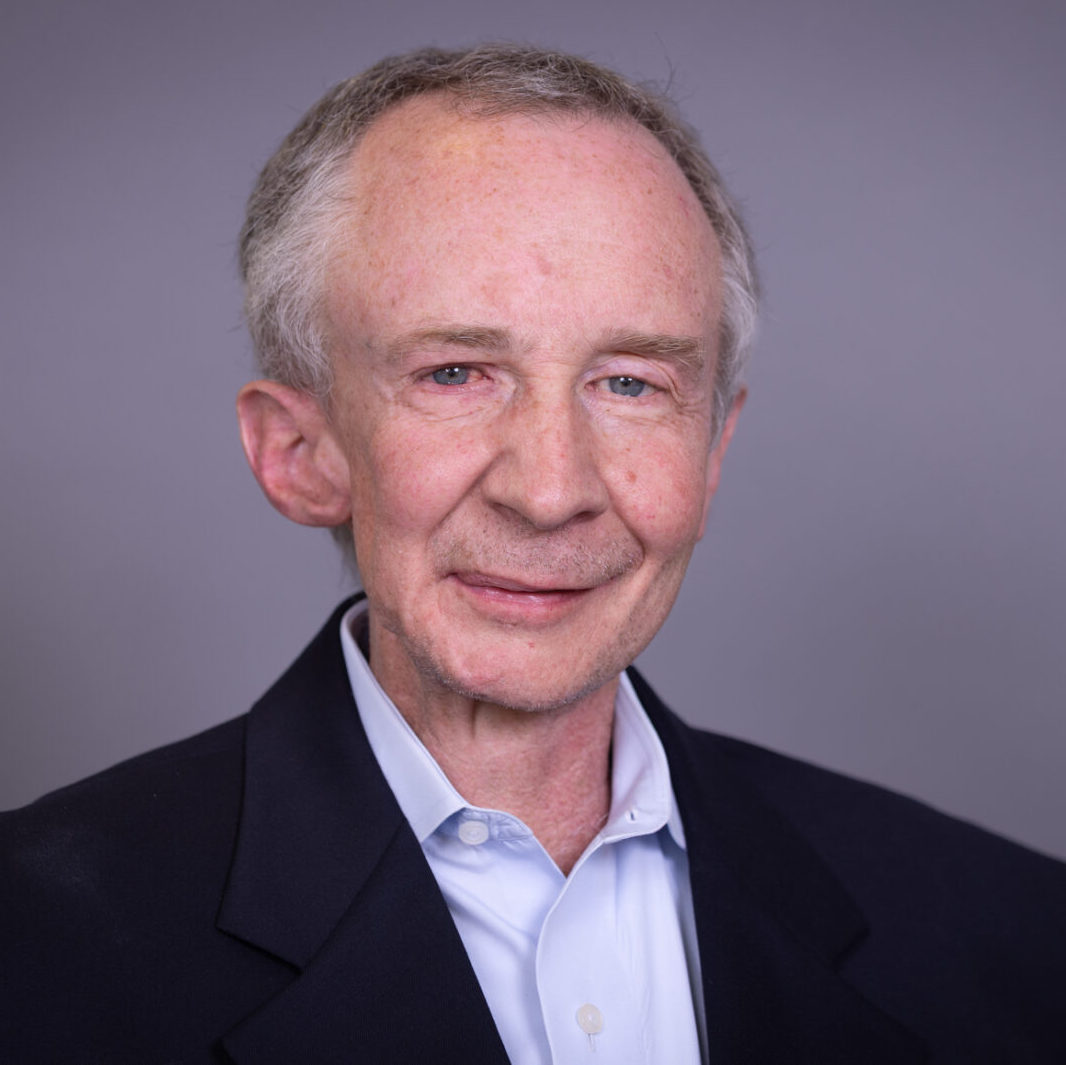 Mike Hannon is CFO, Secretary and Treasurer at Alsym Energy, a battery technology company developing a new generation of high-performance, low-cost, non-flammable batteries to enable a zero-carbon electrified future for all. He is a successful financial leader with over 25 years of experience building high performance finance and administrative strategies for early stage global manufacturing and service companies.
Previously, Mike was the CFO, Secretary and Treasurer at MagneMotion, a linear synchronous motor company providing intelligent conveyor systems for the assembly automation, material handling, and transportation industries. After its acquisition by Rockwell Automation, Mike served as the Business Manager of Planning and Operations for Rockwell's ICT Division.
Mike also served as the Corporate Controller at Nexabit Networks, a terabit switch/router company, and led its financial operations until its acquisition by Lucent Technologies. After the acquisition, Mike served as the Lucent's Division Controller. He also served as Senior Director of Finance and Administration at Axiowave Networks Inc., a provider of optical routing platforms for large telecom carriers.
In addition to his current role at Alsym Energy, Mike serves as the founder and Managing Partner at Belwin, LLC, a real estate investment company.
Mike received his MBA from Bentley University's McCallum Graduate School of Business and his Bachelor's degree in Finance from Boston College.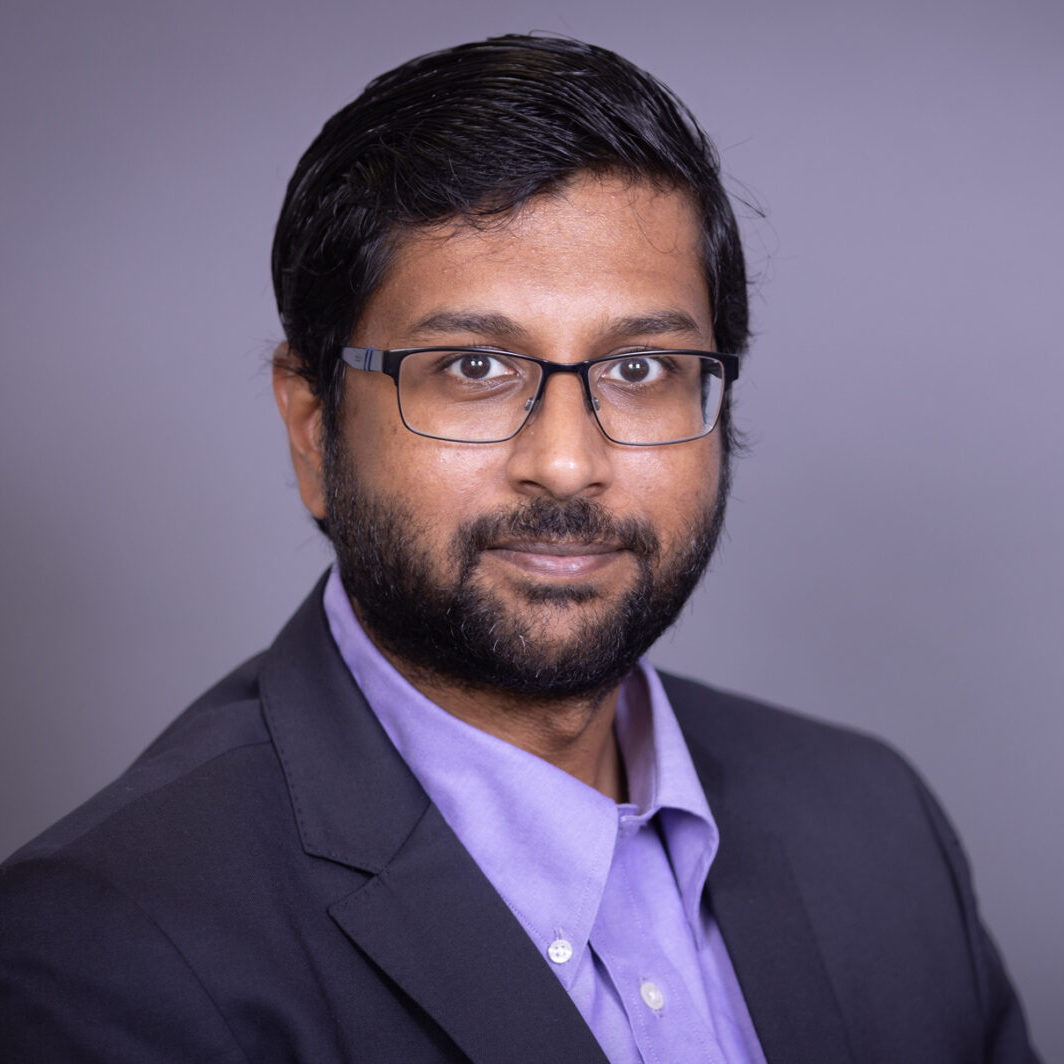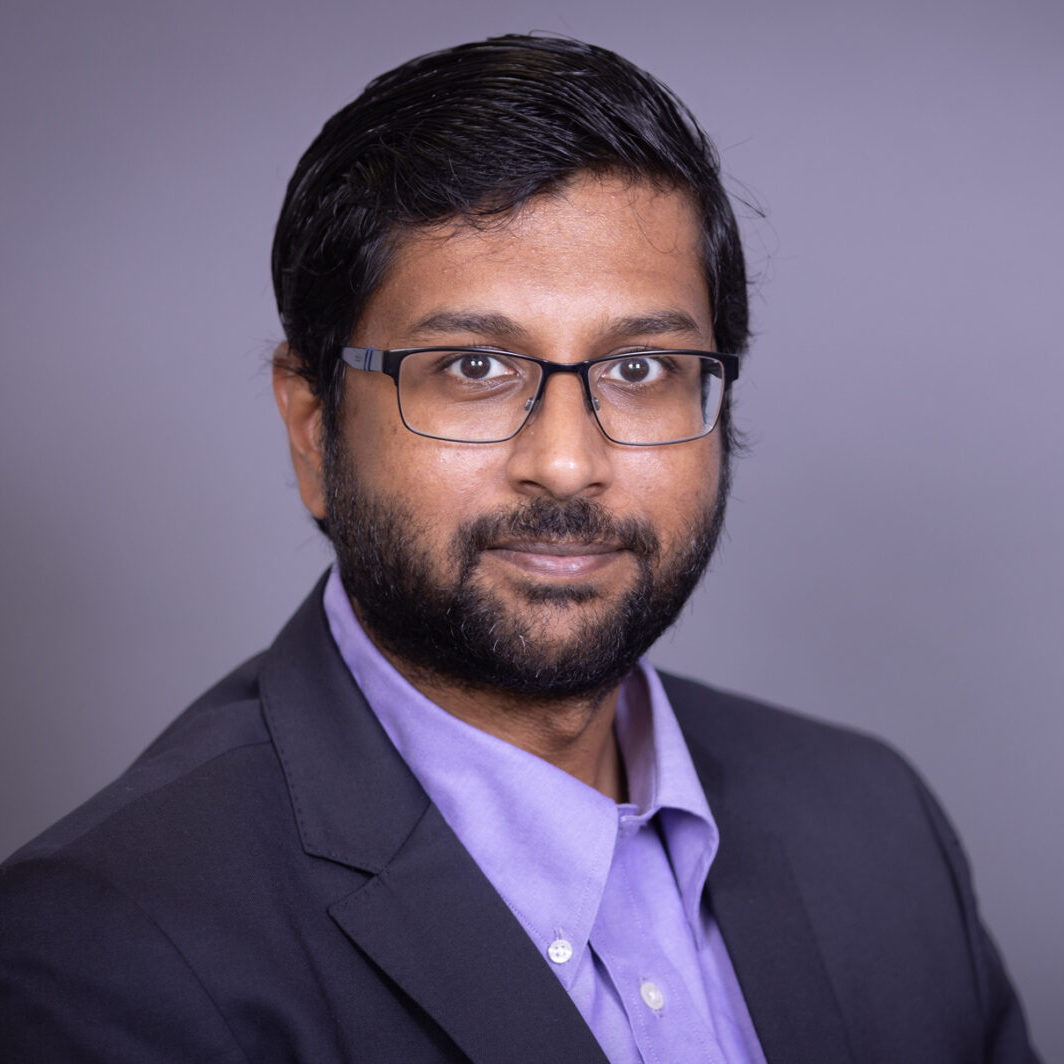 Dr. Rahul Mukherjee
Co-Founder and Director of R&D
Rahul is a technology developer and engineer with a background in lithium-ion and lithium-air batteries. Before co-founding Alsym, Rahul served as Chief Technology Officer at EnerMat Technologies, where he led technology R&D in graphene-based lithium-ion battery storage systems and low-cost manufacturing strategies. Rahul previously taught at Rensselaer Polytechnic Institute, where he earned his Ph.D.in Mechanical Engineering.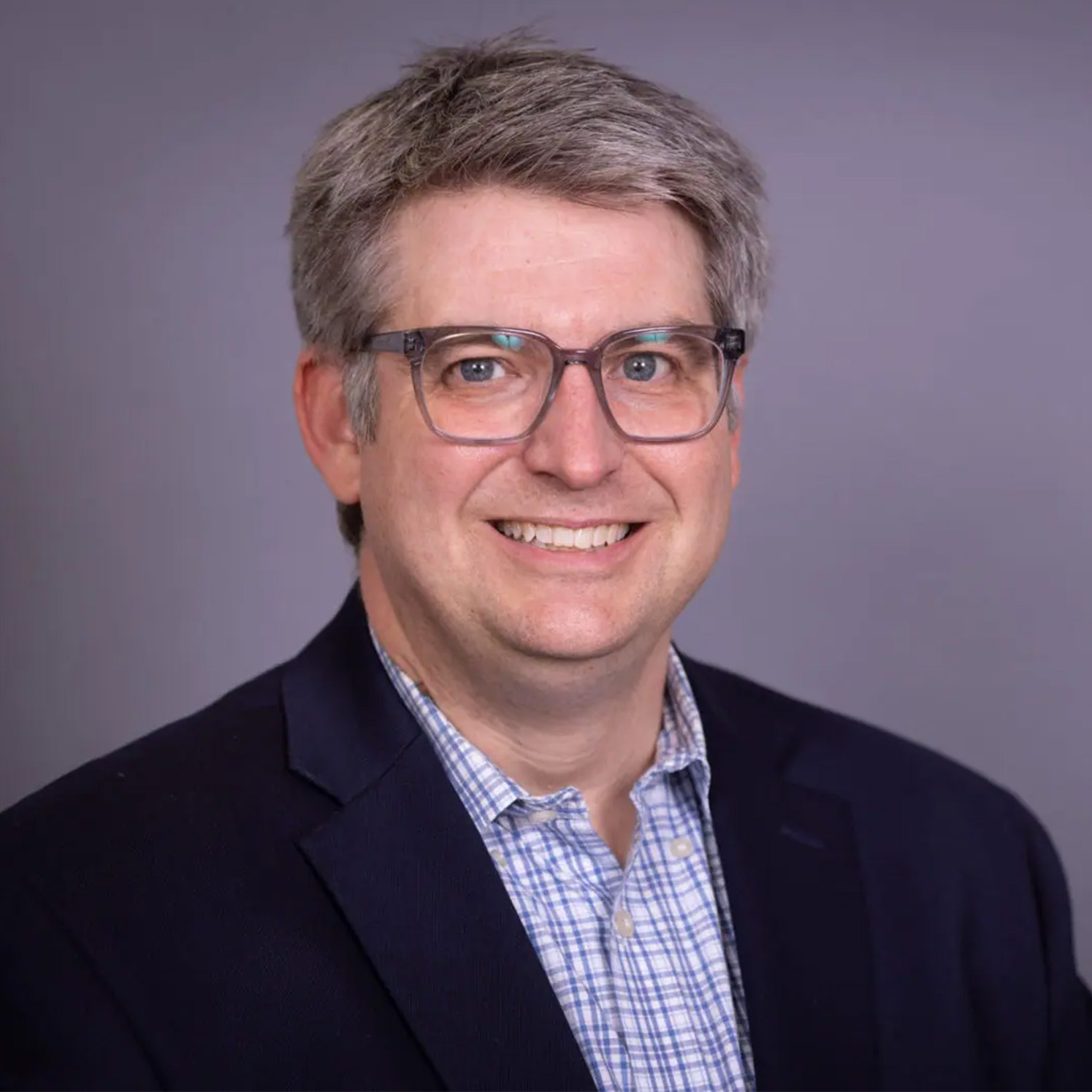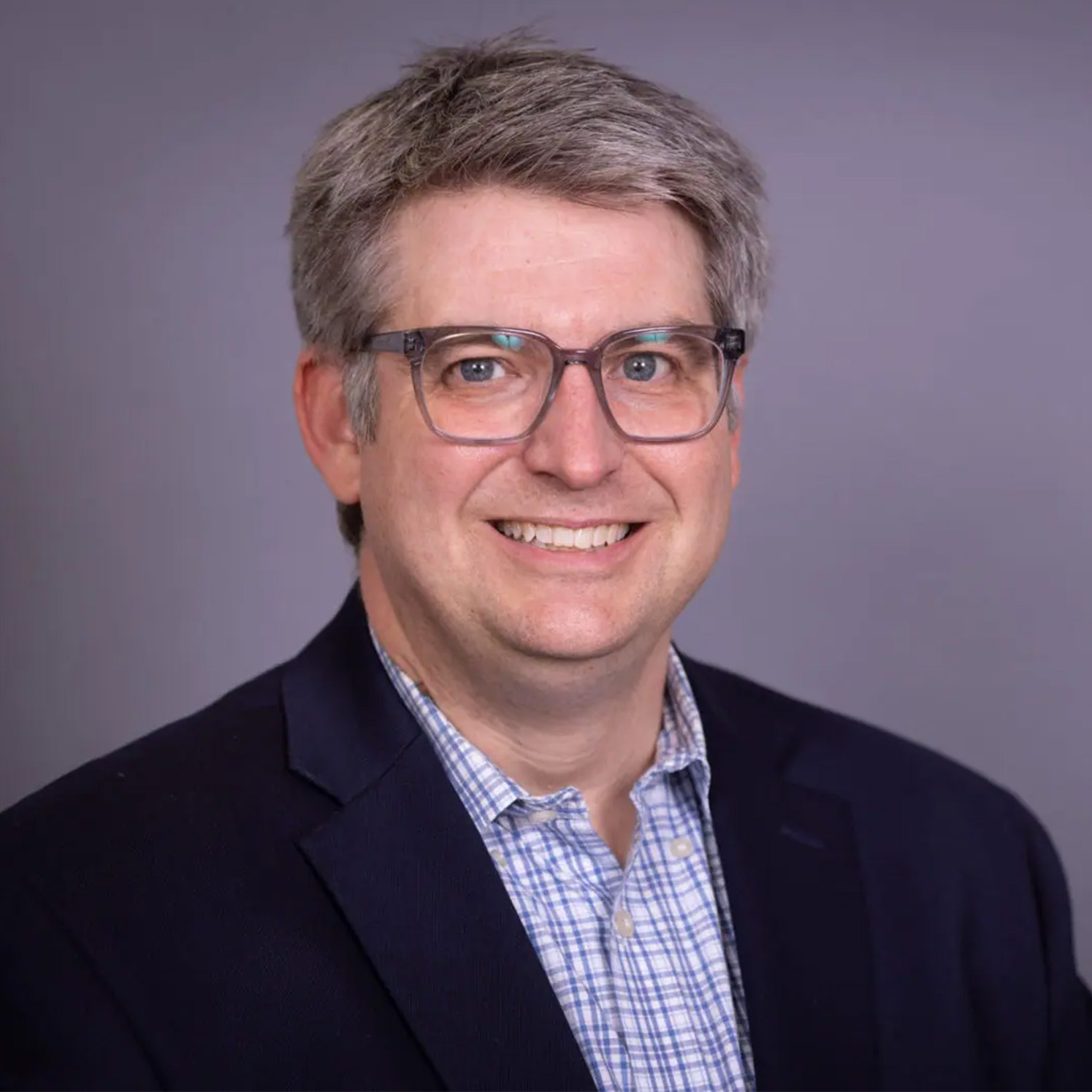 Matthew West
Senior Director of Marketing
Matt comes to Alsym with more than 20 years of marketing and technology experience. Before joining Alsym he headed growth marketing and communications at Allegro MicroSystems and led brand and corporate marketing at Rocket Software, where he spearheaded a company rebrand that increased awareness by over ninety percent in the first year. Matt held several marketing leadership roles at Dassault Systems, where he managed social and content marketing at both the corporate level and SolidWorks brand. He also spent a number of years at Circuit City, where he managed the daily operations of technology evaluation lab, oversaw copy and content for a one billion dollar ecommerce website, and launched several social business initiatives.
Matt has a degree in English Language and Literature from Virginia Commonwealth University, and is an avid musician. In addition to playing guitar in a Boston-area post-rock band, he has a passion for absurdist and speculative fiction, and is always ready to debate the merits of the Oxford comma.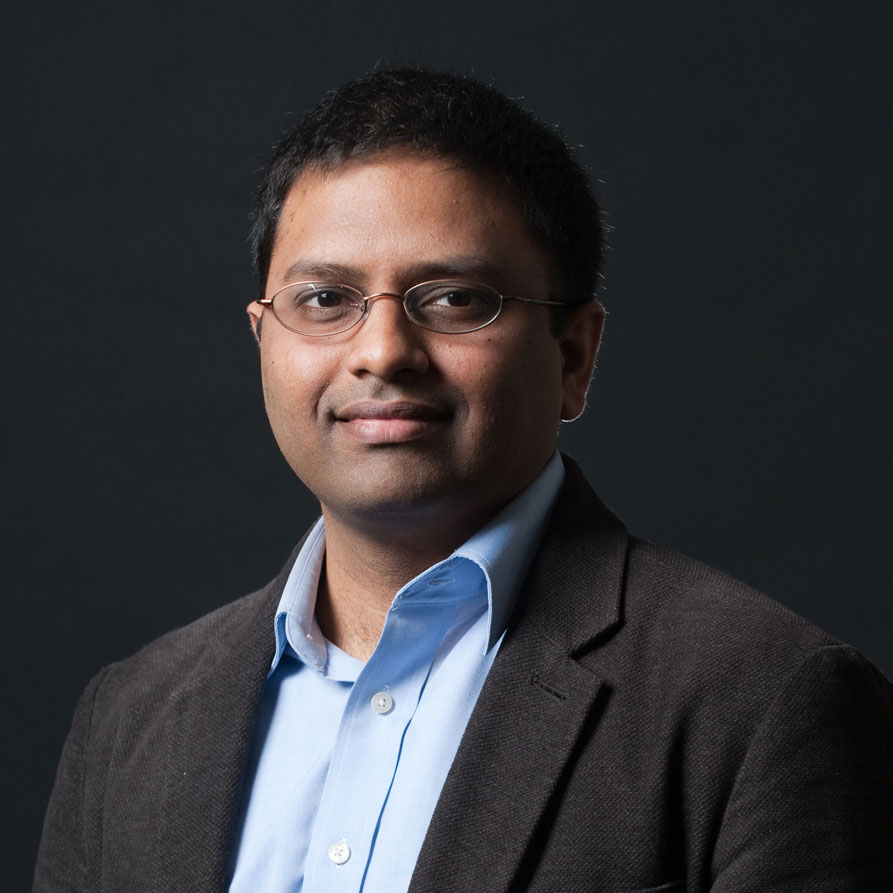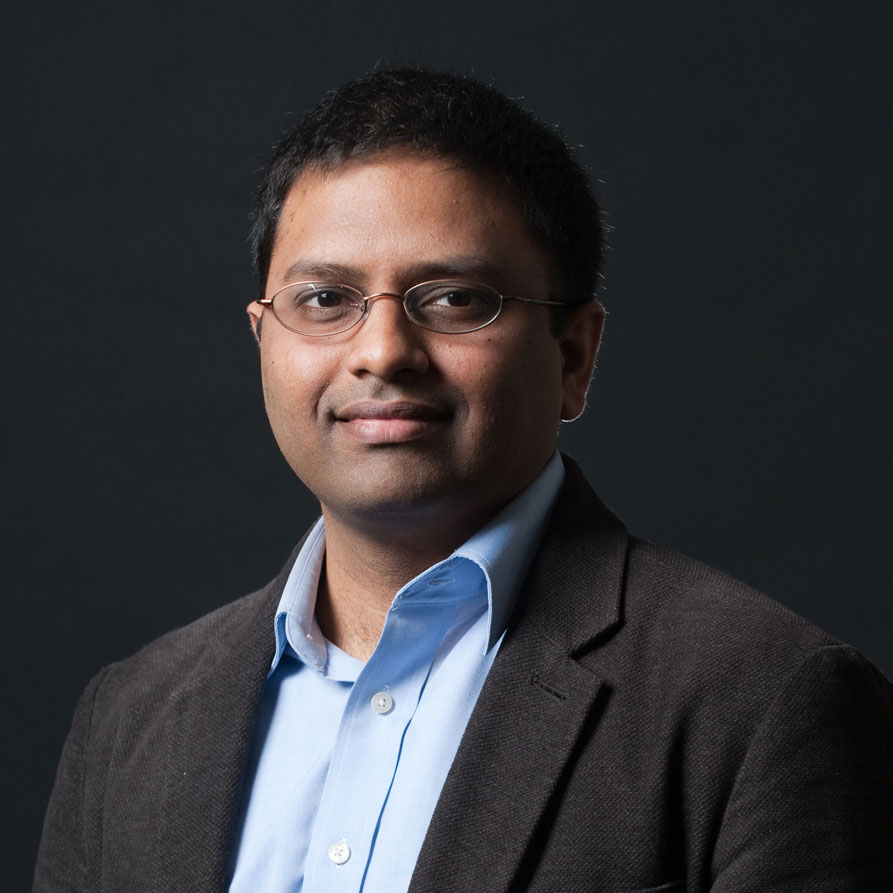 Dr. Kripa Varanasi
Co-Founder and Board Member
Kripa is a co-founder of Alsym Energy and a Professor of Mechanical Engineering at MIT. He received his B.Tech from IIT Madras, India and his SM (ME and EECS) and Ph.D from MIT. Prior to joining MIT as a faculty member, Prof. Varanasi was a lead researcher and project leader at the GE Global Research Center.
The focus of his work is in understanding the physico-chemical phenomena at interfaces and developing novel materials, devices, and products that can dramatically enhance performance in energy, water, agriculture, transportation, medical, and consumer devices. He is passionate about entrepreneurship and has co-founded multiple companies such as LiquiGlide, DropWise, and Infinite Cooling for translating the technologies from his lab to market. Time and Forbes Magazines have named LiquiGlide to their "Best Inventions of the Year".
Prof. Varanasi has received various awards for his work including NSF Career Award, DARPA Young Faculty Award, SME Outstanding Young Manufacturing Engineer Award, ASME Bergles-Rohsenow Heat Transfer Award, Boston Business Journal's 40 under 40, DOE's National Cleantech University Prize, MIT 100K Award, ASME Gustus L. Larson Memorial Award for outstanding achievements in mechanical engineering, and MIT Graduate Student Council's Frank E. Perkins Award for Excellence in Graduate Advising.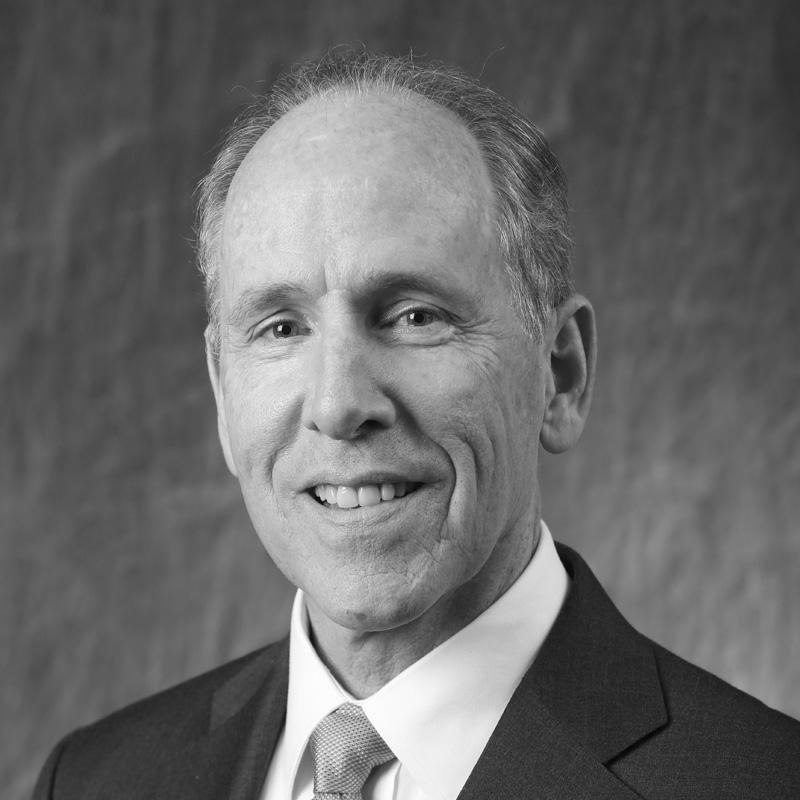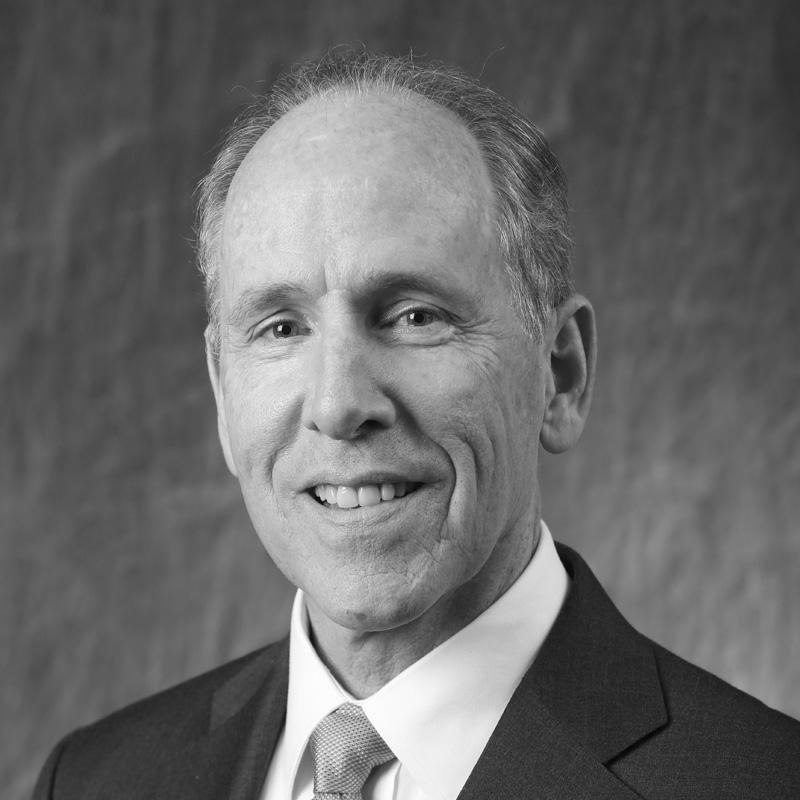 Dr. Mark M. Little
Board Member
Mark is a Venture Partner at Material Impact and a former Senior Vice President at GE Global Research and Chief Technology Officer at General Electric Co. Mark spent 37 years at GE, serving in various management positions in engineering and business, and leading several multi-billion-dollar business units, including GE Energy's power-generation segment. Mark earned his Bachelor's Degree in Mechanical Engineering from Tufts, his Master's Degree in Mechanical Engineering from Northeastern University, and his PhD in Mechanical Engineering at Rensselaer Polytechnic Institute.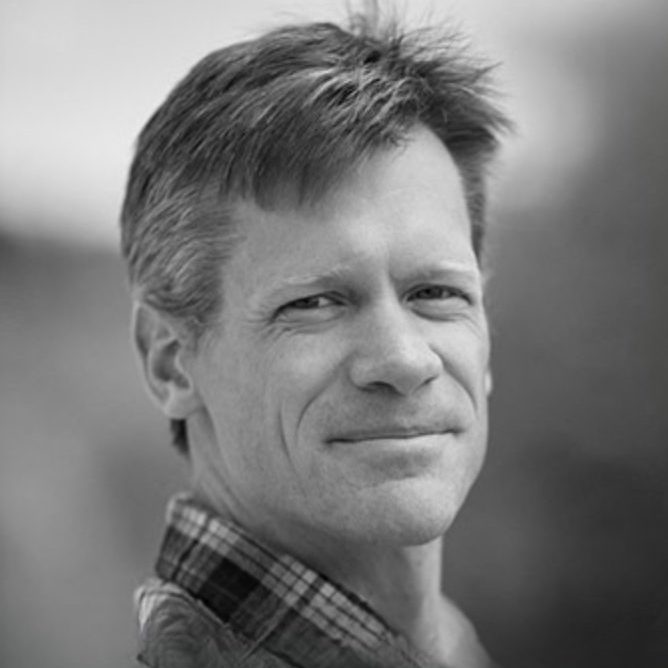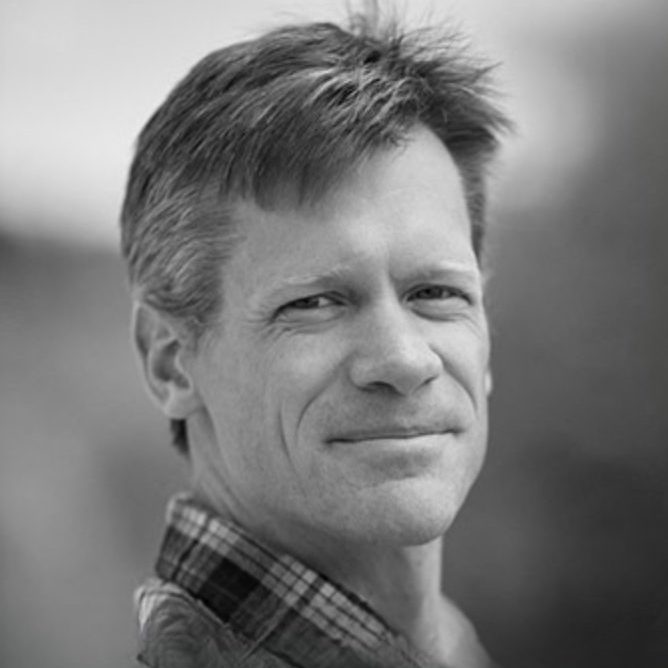 Terry Kellogg
Board Member
Terry Kellogg is Managing Director at Helios Climate Ventures. He has worked at the intersection of business and the environment for more than twenty-five years. As Director of Sustainability at Timberland, he implemented several ground-breaking initiatives including the second-largest corporate solar array in CA and the first corporate purchases of carbon offsets. As CEO of 1% for the Planet, Terry grew the organization from a concept with 92 members to a global network with 1400 companies in 44 nations that funneled in excess of $100MM to environmental causes.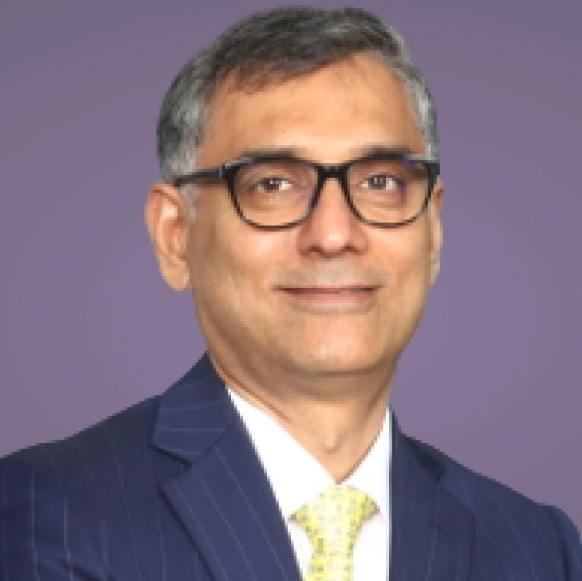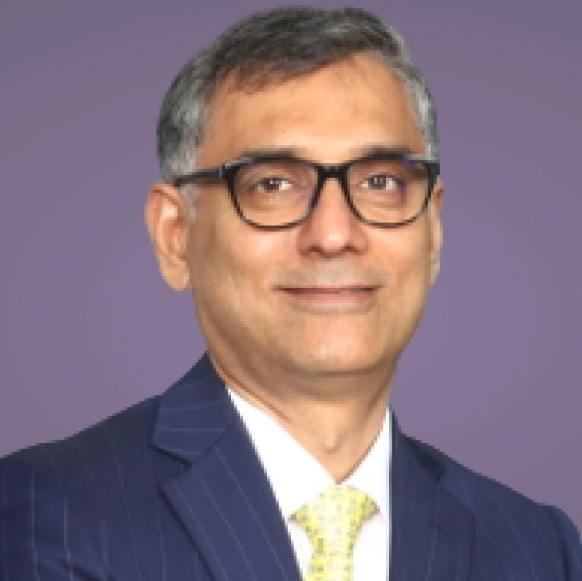 Capt. Rajesh Unni
Board Member
Captain Rajesh Unni is the founder and CEO of Synergy Marine Group, one of the world's foremost ship managers. With its diverse fleet of over 500 vessels, including some of the most sophisticated LNG carriers, Synergy is the ship management partner of choice for leading owners worldwide.
Renowned for innovative leadership on technology and sustainability, and driven by conviction in rapid evolution from analogue, in 2017 Captain Unni founded Alpha Ori Technologies, of which he is joint CEO. He established its Centre of Innovation, which can remotely monitor, diagnose and control most operational aspects of digital vessels using its patented and ClassNK-approved software, SMARTShip.
A creator and a determined philanthropist, Captain Unni sits on the boards of the Global Maritime Forum and the North P & I Association, and is Vice-Chair of the Maritime Anti-Corruption Network. He is also a strategic groundbreaker with major change-making network Ashoka, a Trustee of Cochin Cancer Society and a Governor at the Indian Institute of Management.
At home Captain Unni is a family man and a keen marathon runner. At work he is a principal shipping executive, a passionate humanitarian and a vocal supporter of the net-zero emissions ambition by 2050, and has created, leads and drives a major and growing shipping organization cast in his own image.
Dr. Nitin Nohria
Former Dean
Nitin Nohria is the Chair of Alsym's Business Advisory Board and a retired Dean of the Harvard Business School. He is currently a Professor of Business Administration, and the author of numerous books and articles about business and management. He previously served as co-chair of the Leadership Initiative, Senior Associate Dean of Faculty Development, and Head of the Organizational Behavior unit at Harvard Business. Nitin earned his Bachelor's Degree in Chemical Engineering from the Indian Institute of Technology in Bombay, his MBA from the University of Mumbai, and his PhD in Management from the Sloan School of Management at MIT.
Carl Ferenbach
Former Chairman
Carl is Chairman and Co-Founder of High Meadows Foundation and High Meadows Fund. He is a board member and advisor at a number of environmental and educational organizations, including the Environmental Defense Fund, where he was formerly Chairman and is currently a Trustee in the US and Chair of the Board of Trustees in Europe. Carl is a Member of the Council of The Wilderness Society, a Director at Climate Central, and a Member of the Advisory Board of Private Capital Research Institute at Harvard Business School. He is also an Advisory Council member of the High Meadows Environmental Institute at Princeton University.
Carl was a Co-Founder and Managing Director of Berkshire Partners LLC, a private equity investment firm based in Boston, MA, and serves as a Senior Advisor after retiring. He received an AB from Princeton University, an MBA from Harvard Business School, and served in the US Marine Corps Reserve. Carl and his wife, Judy, own High Meadows Associates, which operates farms in southern Vermont.
Dr. Sanjay Sarma
Professor of Mechanical Engineering
Sanjay Sarma is the Fred Fort Flowers (1941) and Daniel Fort Flowers (1941) Professor of Mechanical Engineering at MIT and the VP of Open learning. He co-founded the Auto-ID Center at MIT, which is considered to be the origin of the Internet of Things industry and where he developed many of the key technologies behind the EPC suite of RFID standards used worldwide. He was also the founder and CTO of OATSystems, which was acquired by Checkpoint Systems (NYSE: CKP) in 2008. He serves on the boards and advisory boards of GS1, EPCglobal and several startup companies including Senaya, ESSESS, TraceLink, Top Flight Technologies and IoTask.
In all his endeavors, Professor Sarma has been at the forefront of technologies now known as the Internet of Things: RFID is a fore-runner to IoT, Senaya enables massive asset tracking, ESSESS focuses on infrared imaging and smart cities, TraceLink enables pharmaceutical applications, and MITx, which reports to Professor Sarma at MIT, delivers revolutionary Massive Open Online Courses (Courses) to millions of students around the world straight from the cloud. Over the years, Professor Sarma has been involved in other sectors as well: health care, energy (through his startups and work experience), automotive technologies, government (he is a designer of the Indian UID system) and financial technology.
Dr. Sarma received his Bachelors from the Indian Institute of Technology, his Masters from Carnegie Mellon University and his PhD from the University of California at Berkeley. Sarma also worked at Schlumberger Oilfield Services in Aberdeen, UK, and at the Lawrence Berkeley Laboratories in Berkeley, California. He has authored over 75 academic papers in Internet of Things, computational geometry, sensing, RFID, automation and CAD, and is the recipient of numerous awards for teaching and research including the MacVicar Fellowship, the Business Week eBiz Award and Information Week's Innovators and Influencers Award. He advises several national governments and global companies.
Dr. Nikhil Koratkar
John A. Clark and Edward T. Crossan Chair Professor in Engineering
Nikhil Koratkar is a co-founder of Alsym Energy and the John A. Clark and Edward T. Crossan Chair Professor in Engineering at Rensselaer Polytechnic Institute (RPI). Professor Koratkar's research has focused on the synthesis, characterization, and application of nanostructured materials. This includes graphene, carbon nanotubes, transition metal dichalcogenides, hexagonal boron nitride, phosphorene, tellurene, perovskites as well as metal and silicon nanostructures produced by a variety of techniques such as mechanical exfoliation, chemical vapor deposition, and oblique angle sputter and e-beam deposition. He is studying the fundamental mechanical, electrical, thermal and optical properties of these one-dimensional (1D) and two-dimensional (2D) materials and developing a variety of composites, coating and energy storage device applications using these materials.
Professor Koratkar is a winner of the NSF CAREER Award (2003), RPI James M. Tien '66 Early Career Award (2005), the Electrochemical Society's SES Young investigator Award (2009), American Society of Mechanical Engineering (ASME) Gustus L. Larson Memorial Award (2015), IIT-Bombay Distinguished Alumnus Award (2019) and RPI's William H. Wiley '1866 Distinguished Faculty Award (2021). He was elected ASME Fellow in 2016, and was elected Fellow of the American Association for the Advancement of Science (AAAS) in 2021. He has published a book on graphene as an additive in composite materials and over 230 archival journal papers and 5 Patents (>29,000 Citations, H-Index = 81). In 2018 and 2021, Clarivate Analytics named him in their highly cited researchers list. Professor Koratkar has served as an Editor of Carbon since 2010, and has served on the Editorial Board of Energy Storage Materials since 2015.
Professor Koratkar joined the faculty of the Mechanical Engineering Department at Rensselaer Polytechnic Institute (RPI) in January 2001 as an Assistant Professor. He was promoted to Associate Professor in 2006 and to Full Professor in 2009. In 2011, he was also appointed a Full Professor in the Department of Materials Science at RPI. In 2012, Professor Koratkar was appointed the John A. Clark and Edward T. Crossan Chair Professor in Engineering at RPI.
Maria S. Jelescu Dreyfus
CEO & Founder
Maria is the CEO and Founder of Ardinall Investment Management, an investment firm focused on sustainable investing and resilient infrastructure that she started in 2017.
Prior to Ardinall Investment Management, she spent 15 years at Goldman Sachs, where she served as a Portfolio Manager and Managing Director in the Goldman Sachs Investment Partners (GSIP) Group. Maria currently serves as a director on the board of Pioneer Natural Resources (NYSE: PXD), Macquarie Infrastructure Corporation (NYSE: MIC), Nabors Energy Transition Corp (NYSE: NETC), on the board of CDPQ (one of Canada's largest pension plans), and on the advisory board of Eni Next (Eni SpA's corporate venture arm). She also serves as a director on several private companies' governing and advisory boards in the energy transition space.
Maria sits on the advisory board of the Center on Global Energy Policy at Columbia University, on its executive committee, and serves as co-chair of its Women in Energy program. She is also a member of the MIT Corporation's Development Committee and sits on the MIT Economics Department's Visiting Committee. Maria has held her CFA since 2004, and holds a dual degree in economics and management science from the Massachusetts Institute of Technology. She resides in New York City with her husband and three children.
Sam Kogan is a Partner at Helios Climate Venture Fund. He is the founder and CEO of the technology development and consulting firm Gen5 Group. Sam led the company's work with many leading industrial companies including GE, Nippon Chemi-Con, Toshiba, and others. Sam has been a strategic adviser to numerous VC and PE funds. He played instrumental roles in starting several companies, including publicly traded Airgain, Inc. Sam has extensive experience in energy storage, conversion, and generation.
Dr. Ravi Kanjolia
Technology Fellow
Dr. Ravi Kanjolia is a Technology Fellow at EMD Electronics, a business of Merck KGaA, Darmstadt Germany. He is a recognized industry expert and technology executive in semiconductor materials and processes with successful management and global R&D team-building experience. He is responsible for developing an innovation pipeline of electronics materials for applications in the microelectronics industry for advanced architectures and devices. He brings fundamental chemistry knowledge to develop solutions for various applications in semiconductors/displays and other related fields.
In the past, he served as Chief Technology Officer (CTO) and Head of R&D for SAFC Hitech and EMD Performance Materials for over 20 years. As CTO, he was directly responsible for the worldwide R&D of Deposition Materials and drove strategic collaborations with universities, government labs, OEMs, and IDMs for technology development, enabling pre-competitive R&D to products and applications. He deployed several materials to high volume manufacturing (HVM) while building a robust IP portfolio. He also held senior R&D leadership positions in Epichem and Morton Thiokol.
Dr. Kanjolia holds a Ph.D. in Chemistry in organometallic chemistry and has over 75 refereed scientific journal articles, reviews, book chapters, and over 30 patents. Currently, he serves on the technical committee of Area Selective Deposition (ASD) and is a Science Advisory Board member of Jump/nCore programs of Semiconductor Research Corporation (SRC). He also serves as the Industry Advisory Board member of the NSF-sponsored ATOMIC center at Penn State. He is a recipient of the 2021 Mahboob Khan Outstanding Industry Liaison Award of SRC recognizing his contributions to student mentoring, research collaboration, and technology transfers. He was invited to attend the White House Semiconductor R&D Roundtable in 2016, which focused on growing competitive semiconductor manufacturing in the US.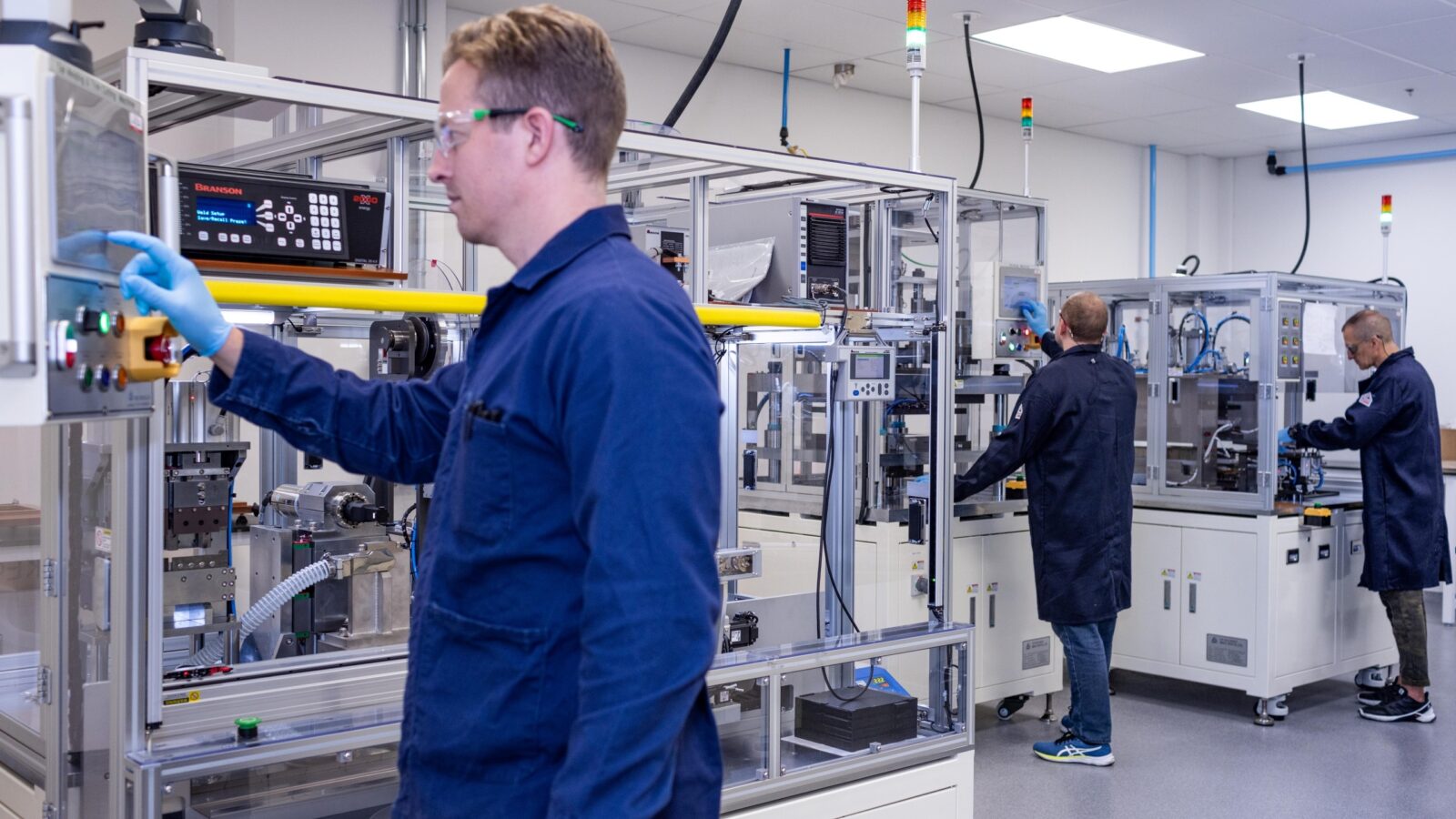 Help us build and scale the next generation of energy storage
We're looking for industry partners around the world who want to join us in our mission to build low-cost, high-performance batteries for stationary storage, maritime shipping, electric vehicles and other applications.