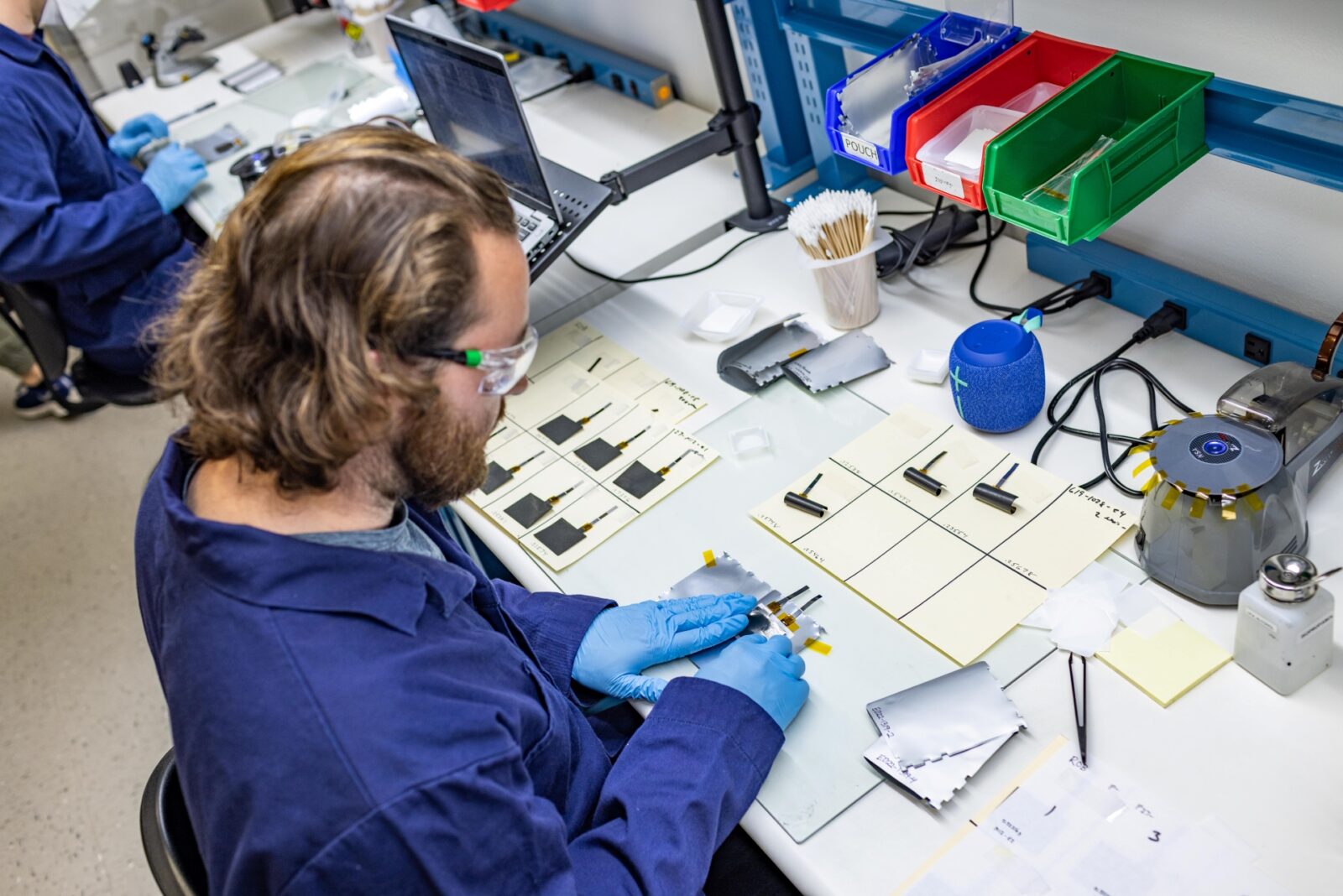 Alsym's inherently non-flammable batteries, made from readily available materials without lithium or cobalt, will be produced for EVs, stationary storage, and marine applications
WOBURN, Mass.–(BUSINESS WIRE)–Alsym™ Energy, a developer of next-generation rechargeable batteries, today announced that it is emerging from stealth to offer energy storage solutions for electric vehicles (EVs), stationary storage, and marine applications. Alsym's battery technology promises to provide the performance of lithium-ion batteries at a fraction of the cost and without the inherent risk of fire. The company's batteries are also less sensitive to raw material shortages and price volatility due to their use of low-cost materials with robust supply chains.
To accelerate the development of these affordable battery systems, Alsym is partnering with a leading India-based automaker in a joint effort to develop Alsym's batteries for EVs. Conditional on key performance levels being met, the automaker will contract with Alsym to supply a minimum of 3 gigawatt hours (GWh) per year of battery systems for use in its products. Alsym is also in talks with companies in the marine shipping and electric two-wheeler markets to develop similar partnerships.
"Lithium is inherently flammable, and there are numerous risks that accompany all lithium-based battery technologies," said Mukesh Chatter, CEO and Co-Founder of Alsym Energy. "Alsym Energy is on a mission to provide the world with cost-effective energy storage solutions using advanced, inherently non-flammable battery materials beyond lithium, made from non-toxic, readily available resources to power the growing mobility and stationary storage industries. We're excited to work with industry partners to produce the next generation of batteries and to validate the innovations that will enable widespread access to clean electricity on a global scale."
Alsym's team of scientists and product developers is working to deliver and scale clean, energy-dense batteries that will be available at prices that are affordable to nearly anyone around the world. Founded in 2015, Alsym has raised $32 million to date from investors including Helios Climate Ventures.
"We're seeing global competition to bring new batteries to market. Most companies are focused primarily on performance and put little thought into also making their batteries safer and more cost-effective—especially for the developing world where consumers are more price-sensitive," said Nitin Nohria, Ph.D., Chairman of Alsym Energy's Board of Business Advisors and former Dean of the Harvard Business School. "The team at Alsym Energy is working to ensure that their batteries not only meet performance expectations at reduced cost, but also avoid most of the supply chain challenges associated with lithium-based technologies. Not only are Alsym batteries sustainable, but the company's business model is sustainable as well."
The company estimates that Alsym batteries will cost less than half of current lithium-based batteries, enabling automakers to offer EVs at prices lower than comparable models with internal combustion engines. Using non-flammable, non-toxic materials removes many end-of-life concerns often associated with batteries, and Alsym batteries are much easier to recycle, helping ease the burden on waste processors, landfills, and others tasked with managing battery waste.
Alsym is currently in the process of developing a 500-kWh prototype manufacturing facility in Massachusetts. Because the materials used are non-flammable and non-toxic, Alsym batteries can be easily built in nearly any industrial site. They can also be made in existing lithium-ion battery factories with little to no retrofitting required, at lower operating cost and without the need for expensive dry rooms, fire locks, and solvent recovery systems.
About Alsym Energy
Alsym™ Energy is a leading developer of advanced low-cost, high-performance rechargeable batteries made from readily available materials that are inherently non-flammable and non-toxic, providing an economically viable alternative to lithium-based technologies. The company is focused on commercial development and mass production of batteries for use in applications including passenger electric vehicles and two-wheelers, marine shipping, and stationary energy storage to enable a zero-carbon future. To learn more, please visit www.alsym.com